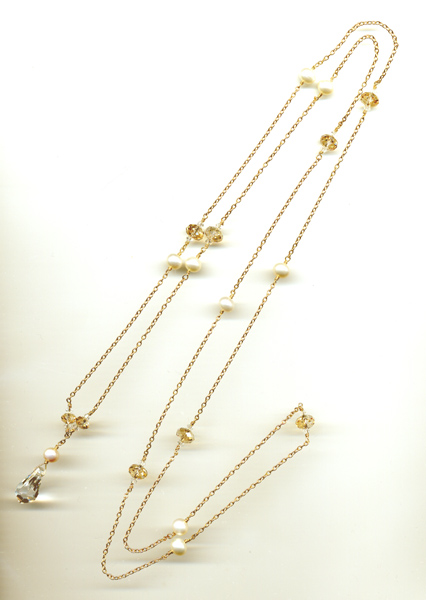 1151 N
Sophia Necklace - Gold Filled
'Simply Elegant' Line - Large Freshwater Pearls & Large Crystals - 14k Gold-filled. Back Drop/Back Dangle Jewelry. Breathtaking Backs Collection.

Large Crystal Drop Center. Sterling chain laced with Large Pearls & Large Crystals
Wear long or wrap twice generously around the neck for a layered look. No clasp.