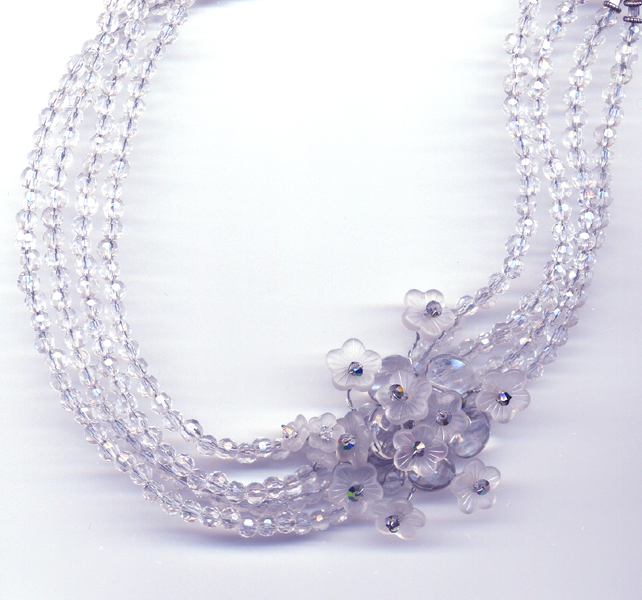 1160 II
Megan II Gemstone Necklace Ghoker
Gemstones, Semi-precious, Rock Crystal, Green Aventurine, Jade, Rose Quartz, Black Onyx, Red Aventurine, Citrine, Blue Lace Agate, Amethyst

Rock Crystal Quadruple Strand of Faceted 4mm Semi-precious Beads. Center flower spray of very small frosted glass flowers with a rock crytal flower petal base. Crystal accent spikes.
One-of-a-kind.


---

Sterling adjustable Clasp: 14 1/2" - 15 1/2"
 MSRP:   $440.00