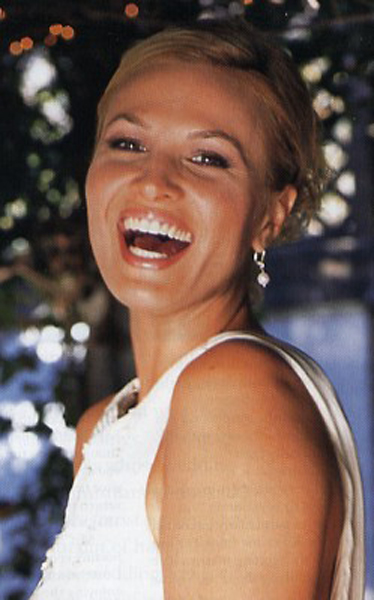 1070 N
Blythe Lariat Necklace, Back Jewelry
See 'Publications' in the News Section

Photos courtesy of
Russel Baer Photography

On the COVER of 'I Do...For Brides' Magazine

Modeled by Kathleen McClellan of 'For Better or For Worse' TV Show
I was present at the photoshoot. Kathleen wore Blythe draped in the front and criss crossed in the back. The necklace stayed in place the entire 4 hour shoot...very impressive! Kathleen is wearing 'Angelina' Earrings to compliment her ensemble.