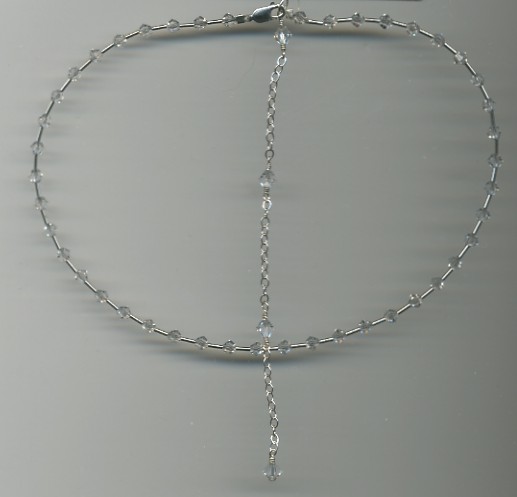 1104 II
Brittany II Choker Necklace
Crystal Choker - Back Dangle*Back Drop. Crystals.Breathtaking Backs Collection. Crystals. Crystals and Colors: Red, Pink, Fuchsia, Blue, Aqua, Green, Yellow, Brown, Gold, Silver.'Design Your Own' Collection.

Crystals and Liquid Silver Surround the Neck. Sterling Clasp. Adjustable. The clear crystals can be substituted with almost any color on the Swarovski Color Chart.
5" Back Dangle.

This is a flatbed scanner image.


---

13 1/2" Adjusts longer.
 MSRP:   $85.00