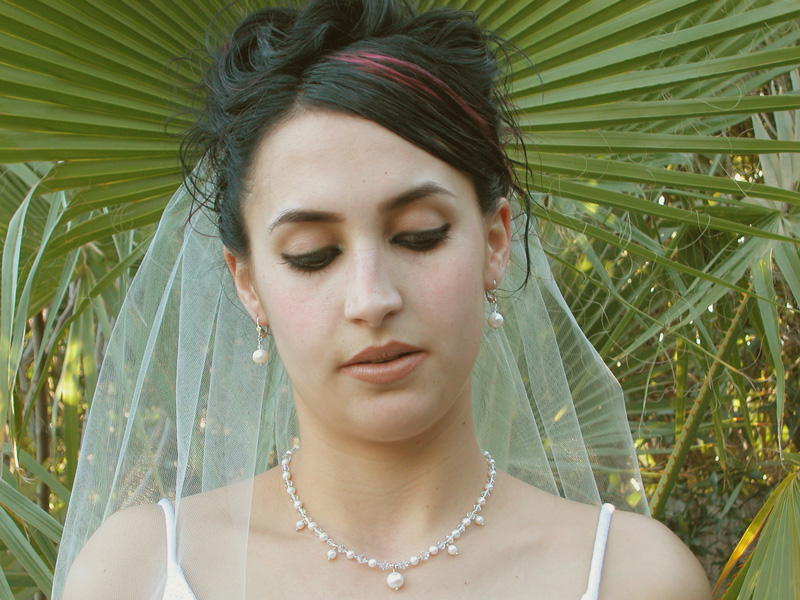 1022 N
Lucy "Classic" Necklace
Pearls and Crystals OR all Crystal OR Crystal and Golden Shadow - Brides & Bridesmaids. OR your choice of Colors: Red, Pink, Blue, Yellow, Green, Gold, Silver.

Pearls and Crystals laced with tiny sterling balls, encircling the neck adorned with 5 short dangles.
Available in almost any color on the Swarovski Color Chart.

This is one of our MOST POPULAR DESIGNS. and the New CRYSTAL VERSION is even more popular.


---

16 3/4" - Sterling toggle clasp.
 MSRP:   $140.00